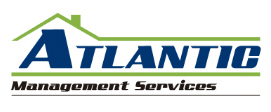 Atlantic Management Services was established in May 2008. It began with the management of 150 individual units and has expanded to over 800. Atlantic Management Services is a full-service company with 2 offices. Our world headquarters is located in California and we have a local office in North Carolina. We have established strong business and personal relationships and contacts with institution lenders, commercial brokers, leasing agents, governmental agencies and a variety of subcontractors and vendors necessary for us to conduct quality business in the area.
Atlantic Management uses the latest in computer hardware and software technology to assist the management, decision making, and financial reporting process. The property management process is greatly enhanced by Yardi property management software, considered to be one of the most prudent and sophisticated software systems available today.
At Atlantic Management Services, we feel an owner should be accurately appraised at all times of the physical and financial state of their property and the market conditions influencing it. In order to provide this service, we use a state of the art software package that allows us to track and monitor the operation of your property. We generate a monthly reporting package by the property accounting system while being comprehensive and complete, remains easy to understand and interpret.
Atlantic Management Services Is a full-service property management company serving institutional, corporate and individual client needs. We have a range of experience that enables us to provide excellent property management to our owners. Together with our experience in daily operations and monthly financial reporting, we also have a reputation for successful marketing, negotiating and leasing. This coupled with a team of well-qualified professionals, Atlantic Management Services best asset is its conservative approach, tenant retention, and analysis of the marketplace backed by our years of experience and our financial strength.